Your car or truck is likely one of your biggest investments. If you drive a Ford in the Malden, Missouri area, you shouldn't trust just any mechanic to change the lifeblood of your vehicle.
Entrust your investment to Harry Blackwell Ford here in Malden. Our technicians are trained by the company that designed, engineered and manufactured your Ford vehicle.

Factory Trained Technicians Change Your Oil At Harry Blackwell Ford
Our factory certified technicians know your Ford best. And, Harry Blackwell Ford has the Ford approved oil and Ford assembled oil filters to help keep your Ford in tip-top shape and on the road for years to come. 
Many places use the cheapest oil filters available and charge you for premium parts. When you have your vehicle serviced at Harry Blackwell Ford, you can assure we use the OEM recommended parts.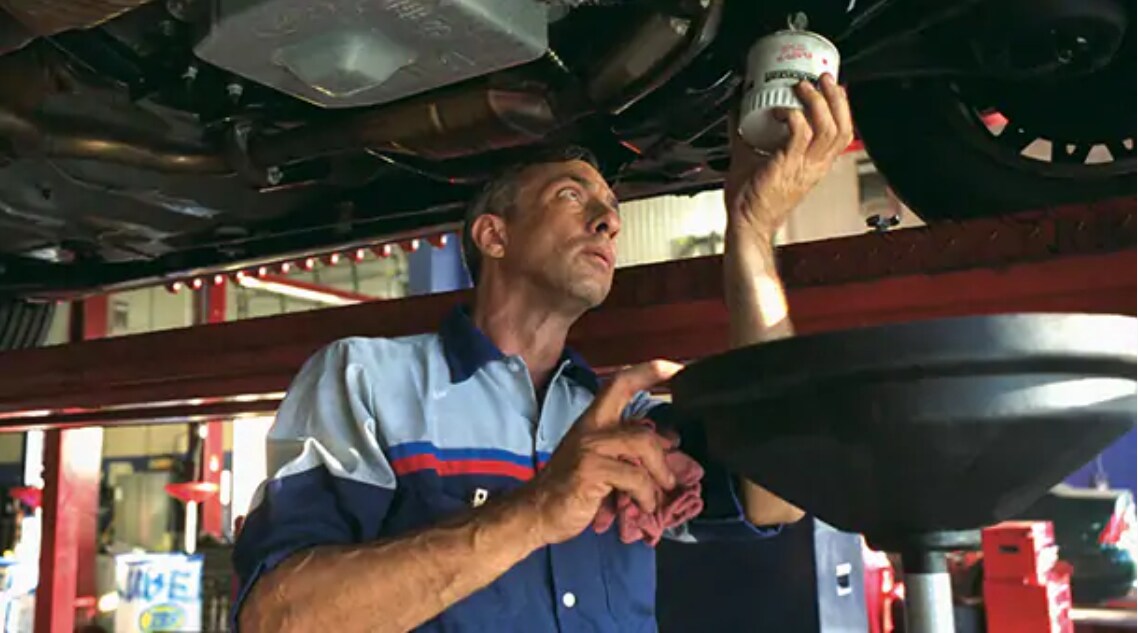 Harry Blackwell Ford Uses Only Ford Designed Oil Filters
Our Ford Parts Department stocks every one of Ford's many new, oil filters. Each one is engineered and developed for the particular engine and model it fits. This keeps your Ford vehicle running smoother and lasting longer.
Did you know today's Ford car and truck engines are built to extremely high specifications and tolerances, much higher than engines of just a few years ago?
Ford-Approved Oils Keep Your Ford Running Longer at Harry Blackwell Ford
21st-century engines require motor oils of the correct weight, grade, and viscosity. Using the wrong oil or inferior oil will not only shorten the life of your engine but, most likely, void its warranty, as well. Our mechanics know which oil is best for your vehicle to ensure proper maintenance and longevity of your car, truck, or SUV.
You Get More Than an Oil Change at Harry Blackwell Ford
When you get your oil changed by Harry Blackwell Ford in Malden, Missouri, you don't just get an oil change, either, you get The Works™. This is a complete vehicle checkup that includes a synthetic blend oil and filter change, tire rotation and pressure check, brake inspection, multi-point vehicle inspection, fluid top-off, battery test, filter check, belts check and hoses check. All this, completed quicker than you can say, "I want to get The Works™."




Does your mechanic give you all that when they change your oil?
Don't Cut Corners When It Comes To Your Ford
Other places may lure you in with a low price for an oil change only to hit you with additional charges once you're in the door. Many places are trying to turn customers over as quickly as possible and sometimes forget to check all the boxes. You might save a few bucks. But you may regret taking your Ford to someone else.




So, when it's time to change your oil and oil filter, contact us at Harry Blackwell Ford in Malden, Missouri. You get factory-trained technicians, using the correct, Ford made oil filters and the specific oil that Ford has approved for use in your engine. We use them because they are the best!




And, on top of that, You Get The Works™, tons of extra maintenance service with no extra cost.




But, most importantly, you get peace of mind. You know you have done the right thing, taking care of your investment in the best way possible at Harry Blackwell Ford in Malden. Missouri.