LEARN DETAILS ON THE LATEST FORD NEWS

---
How You Can Take Advantage of the FordPass App
The FordPass app is one of Ford's easiest, most convenient perks of owning a Ford vehicle. With the FordPass App, you can remotely start your car, keep up-to-date with your Ford's maintenance, and much more! With all the convenience the FordPass app brings, we decided to break down just what your benefits are with this app. 


---
What We Know About the Upcoming 2021 Ford Bronco
We're just as excited as off-road fans are to see the new Bronco come back at Harry Blackwell Ford in Malden, Missouri. So, we decided to put everything we know about the new Bronco in one place, right here. This way, if you're as enthusiastic about Bronco's return as we are, you can review all our 2021 Bronco news in one convenient spot.


---
The F-150 is the Best Selling Vehicle in America
Just last year, the Ford F-150 set sales records again, selling 909,330 in 2018 surpassing its last record sales achievement in 2017 by well over 12,000 vehicles. An amazing accomplishment for a pickup that's been around for over 70 years.
What makes this vehicle so special that more Americans purchase it more than any other vehicle year after year, and at an ever-increasing rate?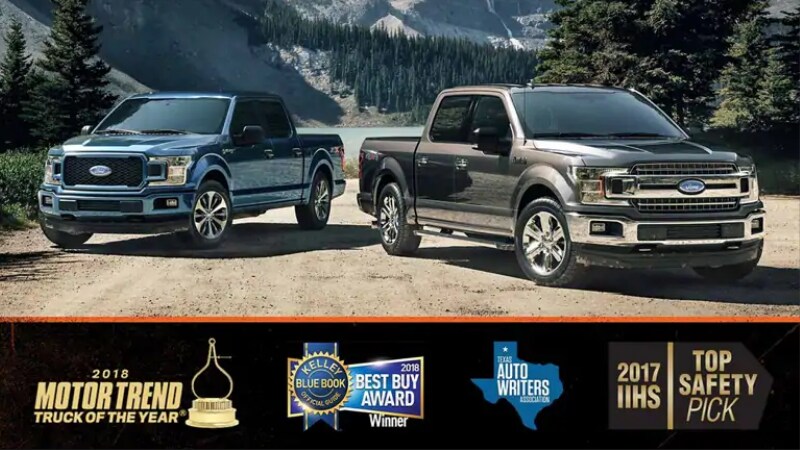 ---
Buying A Vehicle from Another State
We make car shopping easy, whether you are down the road in Dexter or across the state line in Northeast Arkansas. We proudly serve many customers from Northwest Tennessee to Southwest Kentucky! And how about this? Once you find the vehicle you need, we'll go ahead and deliver it to you!




Used Car Shopping Made Easy at Harry Blackwell Ford
Get more value and a great experience when you buy your next used vehicle from Harry Blackwell Ford. Shop our used inventory and buy with confidence from Harry Blackwell Ford.


---
Find the Best Trucks in Malden, MO at Harry Blackwell Ford
Learn more about the award winning Ford truck lineup available now in Malden, MO. We have a great selection of Ford F-150, Super Duty, and Ranger trucks in stock. Find out more about each of these models on our blog.


---
Commercial Ford Vehicles Ready to Work
These commercial Fords can handle the toughest jobs - take a peek at the trucks, vans and wagons we have to offer and browse our inventory!


---
Super Duty Trucks in Malden, MO
The Ford Super Duty cannot be beat with all the power and capability a pickup can offer! Read why you should drive home in your new Ford pickup with the help of the Harry Blackwell team.


---
Pre-order the 2019 Ford Ranger!
The highly anticipated Ford truck could be yours - just pre-order today at Harry Blackwell Ford! Learn more about this mid-size beast.


---
Ford F-150 Trim Levels Overview
As a true American iconic truck, the F-150 has reigned as the best selling truck in the nation for several years. This truck has deep roots in American culture and represents the very best ingenuity the nation has to offer.


---
Get to Know the Family of Ford SUVs
Highlighted by the legendary Ford Explorer, Ford SUVs are versatile, convenient, and capable. Learn more about our SUV lineup in stock and pick out your dream hauler!
   

---
Ford F-150 vs. Chevrolet Silverado
The F-150 and Chevrolet Silverado go head to head - which pickup is better? Compare the performance, capability, interior options and more to find your perfect truck!


---
The Best Pickup Trucks for Farmers
Farmers need a reliable heavy-duty truck that can help them work efficiently. Check out the options and features of the F-150 and Super Duty!